Legacy Products
Lextel has developed, marketed, and shipped several 'off the shelf' products. These products are not in continuous production at this time. However, we are capable of supporting existing field sites and customers with replacements and repair work if requested.
Additionally we can manufacture any of our legacy off the shelf products to order, subject to availability of components.
Real Time Connectivity Products
Lextel's Real Time Connectivity Hardware provides high speed, low overhead, low latency connectivity between system components.
High speed and low latency is achieved using a direct memory mapped design, which eliminates the need for high overhead, software intensive network protocol stacks.
System interconnection is via coax or fiber optic cable, which can span distances of up to 2Km. Controllers are available for standard backplane bus architectures such as PCI and VMEbus.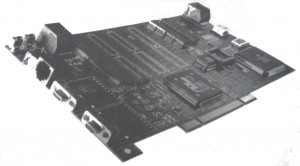 Programming models supported by Lextel products include:
Shared Memory Networking
Direct Bus to Bus Mapping
Dissimilar Bus Adaptation (i.e. PCI to VME)
Hardware Based DMA Transfer
Please click here for more information.
Embedded Systems Middleware
Lextel's ISys "Integrated System Infrastructure Software" provides a package of system software 'middleware' for developers of embedded and real time systems.
ISys provides software components that enhance the end user experience with your product. At the same time, use of Lextel's off the shelf software reduces your engineering and on-going maintenance expense. Time to market for your new projects will be improved.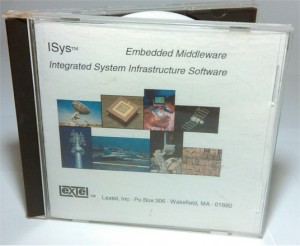 Features in ISys Embedded Systems Middleware include:
Event Logging
Extensible Command Line Interface
Interprocessor Messaging
Operating System Abstraction Layer
Hardware Abstraction Layer
Chassis Abstraction Layer
For more information on ISys click here
Please let us know if you need any help with our standard products, or if you have a need for something similar to a standard product.