Lextel Customer List
Lextel has worked with a range of organizations: from 3 person startups to Fortune 100 firms and everything in between. Following is a partial list of organizations that we have worked with: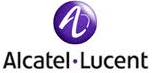 Alcatel-Lucent is a global communications industry leader with the innovation, expertise and vision for a connected world that moves at the speed of ideas.

From devices to data centers, from consumers to cloud providers, Juniper Networks delivers the software, silicon and systems that transform the experience and economics of networking.

Netronome is a fabless semiconductor company and leader in flow processing. Netronome's solutions include flow processing silicon, software, tools and acceleration platforms that scale from 1 to 200 Gbps.

Mercury Computers Systems is a best-of-breed provider of open, commercially developed, application-ready multi-INT subsystems for the intelligences, Surveillance and Reconnaissance (ISR) market.

Airvana Corp. dramatically improves the coverage, performance, and capacity of 3G wireless networks through small indoor base stations called femtocells.

Arbor Networks. From the Internet data center edge to the service provider core, the world's leading network operators turn to Arbor Networks to proactively fend off malicious threats such as botnets and distributed denial of service (DDoS) attacks, while strengthening the availability and quality of their services.

Astral Point Communications ( acquired by Alcatel ) was a front-runner in next-generation SONET metropolitan optical solutions.

Digital Equipment Corporation was an American company in the computer industry and a leading vendor of computer systems, software and peripherals from the 1960s to the 1990s. Its PDP and VAX products were the most successful ( in terms of sales ) minicomputers.

EMC is a leading provider of storage hardware solutions that promote data recovery and improve cloud computing.

Cognoptix is creating and developing a simple, innovative non-invasive eye scanning test for the early detection and diagnosis of Alzheimer's Disease.

The Jet Propulsion Laboratory is the lead U.S. center for robotic exploration of the solar system, and conducts major programs in space-based Earth sciences.

MIT Lincoln Laboratory is a federally funded research and development center chartered to apply advanced technology to problems of national security.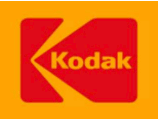 Eastman Kodak. As the world's foremost imaging innovator, Kodak helps consumers, businesses, and creative professionals unleash the power of pictures and printing.

Lockheed Martin is a global security company that employs about 126,000 people worldwide and is principally engaged in the research, design, development, manufacture, integration and sustainment of advanced technology systems, products and services.

Motorola Solutions provides mission-critical communications products and services to enterprises and governments.

Proven Process is a recognized leader in the medical device contract R&D and manufacturing marketplace.

Dallas Semiconductor, now a subsidiary of Maxim Integrated Products, designs and manufactures analog, digital, and mixed-signal semiconductors.

Avici Systems thrived in the 1990's selling network routers during the telecommunications boom.

Bell Communications Research ( now known as Telcordia Technologies) is a telecommunications research and development company based in the United States created as part of the 1982 Modification of Final judgement that broke up ATT

Caterpillar Inc. is a leader in building the worlds infrastructure, and in enabling progress for millions of people around the globe

Northrop Grumman is a designer, systems integrator and manufacturer of military aircraft, defense electronics, precision weapons, commercial and military aerostructures.

Thomson-CSF ( now Thales Group ) is a major electronics and defense contractor and is the 2nd largest participant in the UK defense industry

Draper Laboratory is a not-for-profit research and development laboratory focused on the design, development, and deployment of advanced technological solutions for our nation's most challenging and important problems in security, space exploration, healthcare, and energy.

Los Alamos National Laboratory is a United States Department of Energy national laboratory, and is one of the largest science and technology institutions in the world, conducting research in fields such as national security, space exploration, renewable energy, medicine, nanotechnology, and super-computing.
Logos and descriptive text are trademarks and copyrights of their respective owners